Games Workshop is recruiting a new Brand Assurance Representative who will liaise with companies making Warhammer videogames and animations to ensure they "accurately represent" the Warhammer 40k and Age of Sigmar IPs. Applications for the role are open until midnight, UK time, on Tuesday August 15.
The appointee will join the "busy" Licensing and Media Team. The job listing stipulates they must have a "strong knowledge base" of the Warhammer 40k factions and Age of Sigmar armies, plus "a willingness to research fine points of detail within our vast IP". They also "need an instinct for when a design, sound, image or action fits into the wider Warhammer setting (and when it doesn't)".
The job listing suggests that the role will involve reviewing work-in-progress submissions from studios making licensed animations or games, "promptly relaying feedback in a clear, comprehensive and courteous manner", and "tracking submissions and approvals, and keeping diligent record" of GW's assets.
This sounds like a tantalising job for a Warhammer lore master, but it won't suit someone who wants to hide in the scriptorum. The listing says that the successful candidate will maintain Games Workshop's "positive reputation as a great partner and licensor… by building and maintaining productive relationships" with people inside and outside the company.
This will be a hybrid role, involving 1-2 days per week work in Nottingham, UK. No salary is listed.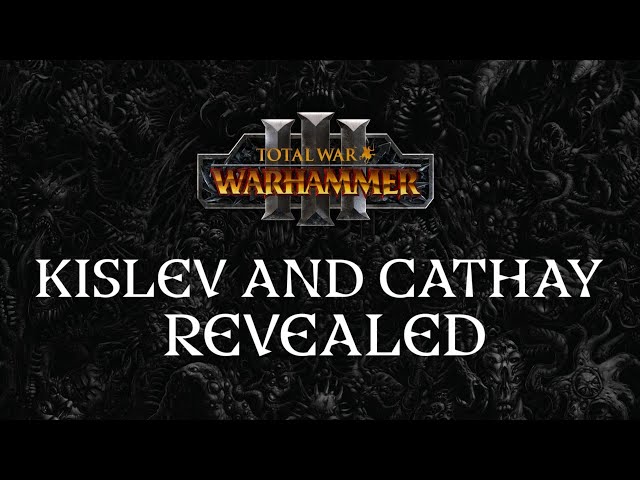 There are already many brilliant Warhammer fantasy videogames and Warhammer 40k games out there, and developer relationships with Games Workshop can be very close. When Creative Assembly added Cathay and Kislev to the Total War: Warhammer 3 factions early in development, the GW design studio made lore and art bibles for both factions, complete with rules to field them in Warhammer: The Old World.
Games Workshop's approach to licensing has developed over the years. The company was deeply affected by the disastrous animation Ultramarines, so badly regarded that GW has never allowed it onto any streaming service. If you want to see some good Warhammer animations, check out our guide to Warhammer Plus and the Warhammer TV streaming service.