Crusader Kings 3's next DLC and first major expansion finally has a release date. Revealed earlier this year before being delayed, Royal Court will add a bunch of features to the grand-strategy game that hand you more ways of managing your court and the cultures of your realm. It's due to release on February 8, 2022, alongside a free update.
The bulk of the DLC focuses on adding a new throne room for your ruler. A 3D representation of your royal court, it acts as a hub for the prestigious artifacts collected by your dynasty, as well as letting you 'hold court' to interact with vassals, courtiers, and anyone else who thinks your royal judgement might be the solution to their problems. You'll also be able to accumulate the new 'Grandeur' resource by improving your court to earn rewards and impress your monarchical peers.
The expansion also makes some big changes to culture within the game. You'll be able to hybridise two cultures, merging them together to create a brand new group, or diverging from an existing culture. The idea is to give you another means of adapting your realm to fit your population, politics, and the aspirations of yourself and your people.
As is standard with DLC for Paradox titles, Royal Court will release alongside a free update that adds some additional content to the game, including more minor court positions and a new culture interface.
Here's the trailer for Royal Court: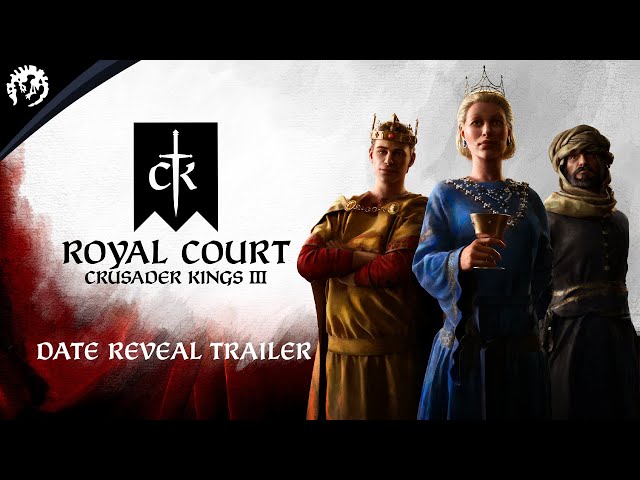 This isn't Crusader Kings 3's first DLC, but is its biggest. Earlier this year, the Northern Lords flavour pack was released for the game, adding some more cultural elements, military units, and a unique adventure mechanic for the Norse kingdoms.
While you wait for February to roll around, check out our pick of the best Crusader Kings 3 mods, or our Crusader Kings 3 beginner's guide for some tips on how to get started.