It was inevitable sooner or later, but it still feels good to write it: an officially licenced Diablo board game and Diablo tabletop RPG are in development.
Confirmed in a press announcement on Friday, Diablo: The Board Game and Diablo: The Roleplaying Game are both being made by Glass Cannon Unplugged, the videogame-to-tabletop adaptation studio behind physical versions of Frostpunk and Apex Legends.
And Glass Cannon says the Diablo tabletop RPG will be released at publisher Blizzard's 2024 Blizzcon show, allowing "extensive playtesting and opportunities for community feedback over the next 12 months".
This year's Blizzcon is starting right about now, running from Friday November 3 through Saturday, November 4 – so, assuming similar dates in 2024, we do have almost exactly one year to wait before returning to the world of Sanctuary via the medium of pen, paper, and dice.
The timeline on the board game, like most of its details, are still mired in shadow, without the hint of a release date or window.
We don't know much about the team behind either game right now, except that Glass Cannon says both are being developed "with input from the Diablo creative team".
The studio's also hired Joe LeFavi – a tabletop games IP licencing agent who also worked on Free League's Blade Runner RPG and Modiphius' Dune RPG – as "line producer" and "managing editor" on both Diablo games.
Glass Cannon's official website for the Diablo project is excruciatingly light on detail for the moment, but we can divine a few details: it promises "satisfying, fast-paced combat" against "multiple opponents at once".
It also hints at game mechanics to reflect your character's morality in Diablo's gothic horror fantasy world: the studio says you'll "strike a path between the forces of Light and Darkness in a tug of war between sin and integrity".
Since the Diablo setting is rife with mortal heroes being corrupted by all manner of demons great and small (including the protagonist of the first videogame, in fact) this would open up some intriguing roleplay avenues.
On Glass Cannon's Diablo board game, we have even fewer details at this stage – rest assured Wargamer will be seeking more information from Glass Cannon and Blizzard as development continues.
However, it's fair to expect that, like the firm's previous videogame adaptation projects Frostpunk and Apex Legends, the board game will be launched – and its initial production costs crowdfunded – via Kickstarter.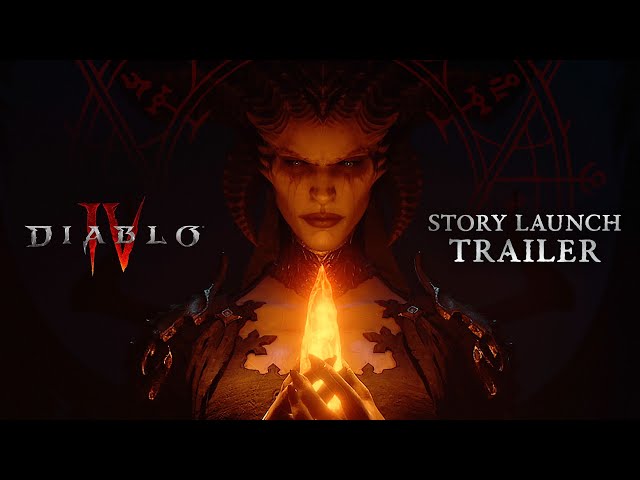 Diablo fans have been waiting a long time for a tabletop adaptation of Blizzard's classic dark fantasy / horror action RPG videogame, and the chance to explore its distinctly grim and gothic, yet bombastic setting with the narrative flexibility and immersion of a horror tabletop RPG.
The series debut, Diablo, came out for PC in 1996; followed by Diablo II in 2000; Diablo III in 2012; the remaster Diablo II: Resurrected in 2021, and finally Diablo 4 in June 2023.
The latest instalment garnered very positive critical reviews – our sibling PCGamesN gave it 10/10 in their glowing Diablo 4 review – but quickly suffered from dropping player counts and community dissatisfaction over endgame content and studio support. Here's hoping the tabletop adaptations live up to the series' highest standards.
For more dark tabletop delights, check out our guide to the best horror board games and horror wargames on the market. Alternatively, if you want to try and hash out a Diablo experience in Dungeons and Dragons while you wait for next year, we can help!
Start by getting some inspo from our favorite horror DnD one shots, and then use the advice in our DnD homebrew guide to build your very own Sanctuary DnD campaign in the Forgotten Realms!
Actually, Ravenloft might be more appropriate…