You can now download free DnD characters sheets of the first six Baldur's Gate 3 companions from DnD Beyond, plus virtual dice to use in the web app's dice roller. DnD Beyond announced the freebies on Thursday, coinciding with the hotly anticipated Baldur's Gate 3 release date.
You can check out our guide to the Baldur's Gate 3 companions to learn more about these characters if you've yet to dive into the game. Baldur's Gate 3's game engine is so close to DnD 5e that these characters sheets are practically identical to the stats the characters have in-game. If you've spent any time with Githyanki Fighter Lae'zel, you won't be surprised that her Charisma score is a dismal eight, while sex-on-legs Warlock Wyll has a respectable 16.
The sheets are full color and frankly luxurious – you'll need a good quality color printer to do them justice. These would make for particularly glossy hand-outs for a one-shot adventure. Frankly, they have us hoping that Larian will add an option to export the characters we make in the Baldur's Gate 3 character creator to this kind of character sheet.
The virtual dice are modelled after the dice used in BG3, with sharp edges and proud trim. You can claim them, and the character sheets, from this link.
Our Baldur's Gate 3 review in progress was utterly glowing – having poured hundreds of hours into the Early Access and crammed in as much of the release build as possible, we're already confident calling it the best DnD video game ever made.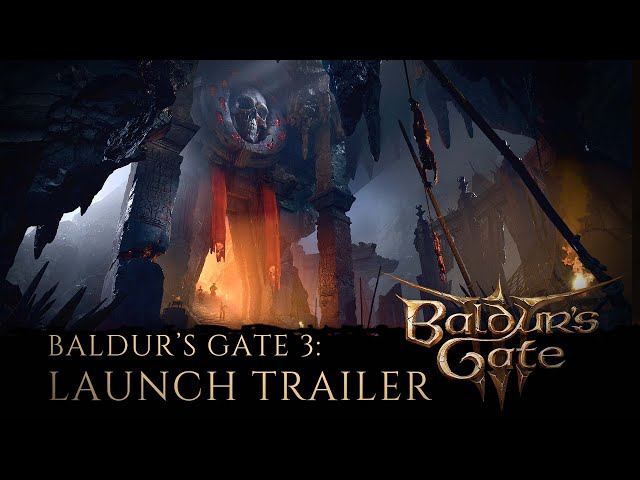 Baldur's Gate 3 is already shaping up to be a massive success and a landmark in gaming. Hasbro announced to shareholders that it expects the game to earn as more for the company than 10 years of films. Larian made a tongue-in-cheek "permission slip" for staff to request the day off work to play the game and, to our delight, at least one fan used it successfully.