Gaming accessories brand Ultra Pro is teaming up with live DnD show Critical Role to create a range of TCG and RPG products. Announced and released on March 2, the line includes playmats, deck boxes, and dice rollers – each featuring characters from Vox Machina, The Mighty Nein, and Bells Hells.
"We are so excited to announce the launch of a brand new collection of Critical Role game accessories in a new partnership with the wonderful folks over at Ultra Pro", says Darcy Ross via the Critical Role website on Thursday. "Artwork of your favourite adventurers from all three campaigns will be featured on some very cool game accessory pieces to add to your RPG fun!"
Given that Critical Role is mainly a Dungeons and Dragons actual play, most of the products are geared towards fans of tabletop RPGs. You can pick up a patterned dice tray for $24.99 / £20.82, and a dice tower bearing the same pattern is on sale for $49.99 / £41.64.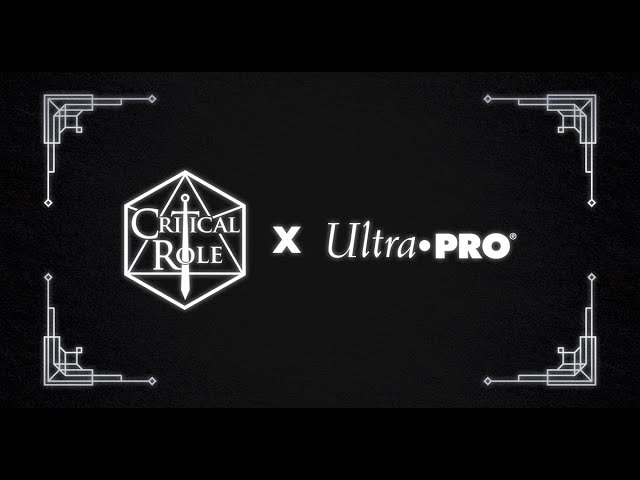 The Bells Hells adventuring party also features on a variety of RPG Folios, each costing $10.99 / £9.15. These are designed to hold players' notes and DnD character sheets, but there's also one available for Dungeon Masters. The Bells Hells Team Lineup folio sleeves "any TTRPG sourcebook", and it costs $49.99 / £41.64.
For fans of trading card games like Magic: The Gathering, Ultra Pro offers a leatherette deck box for $31.99 / £26.65. Bells Hells also gets a playmat, but they're not alone; playmats featuring The Mighty Nein and Vox Machina are also available. Each playmat costs $21.99 / £18.31.
You may have noticed an overwhelming amount of Bells Hells products here. And while Ultra Pro has technically fulfilled Critical Role's promise of products for the three Critical Role parties, the pickings for fans of Vox Machina and The Mighty Nein are noticeably slim. We're wondering if more crossover products are on the way.
You can find each of these products on the Ultra Pro website. Bear in mind, however, that some have already sold out, with a promise of restocking soon.
If you're looking to join your own campaign, our guides to DnD classes, DnD races, and DnD backgrounds can help you get prepared. Or, if you need more help, a DnD character creator is a great place to start.