LEGO profits are down by over $160 million, according to earnings reports. The LEGO group has shared its financial results for the first half of 2023, and they show a growth in sales of just 1% compared to H1 2022, with net profits falling by a sizable $161,500,000 compared to the initial half of last year. However, LEGO reports that "consumer sales grew three percent, outperforming a declining toy market and contributing to strong market share growth".
On August 30, the LEGO group reported net profits of DKK 5.1 billion ($748 million) for the first half of 2023, compared to DKK 6.2 billion ($909.5 million) in H1 of last year, a major drop of $161.5 million. However, the company's report states this is "in line with expectations", chalking the loss up to "exceptionally strong" results last year. It focuses instead on its growing market share, and reports Star Wars LEGO sets, Technic, Icons, and LEGO City as its top performing themes.
CEO Niels B Christiansen said: "We are satisfied with our performance; especially as it has been a challenging six months for the toy industry." He recently told Bloomberg in an interview that he wants LEGO to make more movies – perhaps spurred on by Mattel's remarkable success with Barbie. Mayhaps these will be similar to the LEGO Jurassic Park short released by the company a few months ago. We want to see more Lego Dinosaurs!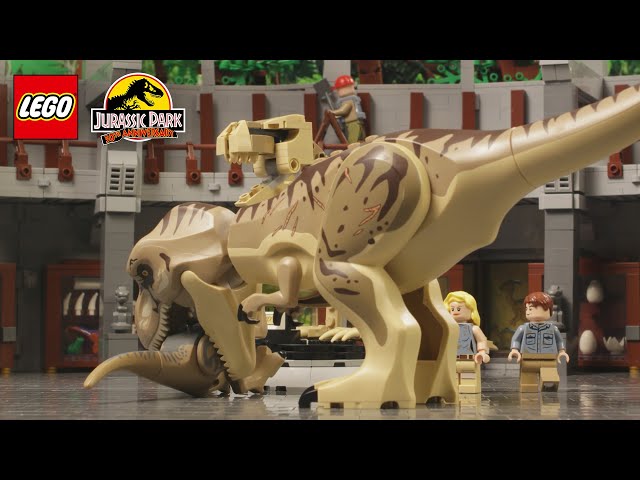 LEGO is currently building two new factories, one in Virginia, US, the other in Vietnam – each one a $1 billion investment – and has expanded capacity at several other factories worldwide.
In terms of its future strategic aims, the company says it will triple spending on efforts to reduce carbon emissions, improve digital tools (and expand its digital team to 1,800) to increase the efficiency and speed of orders, and open new stores. TLG opened 89 new stores in 2023, making the current number 988 – so we should expect it to hit the big 1,000 before the years is out.
For more things LEGO, check out our views on the best LEGO sets of all time, and the best new LEGO sets from the past few years. We can also show you wild and wondrous things, with the biggest LEGO sets ever, and the most expensive LEGO sets too.