Lucky Redditor u/blondebrat624 shared her most recent acquisition in the r/mtg board on Sunday – a foil Samwise the Stouthearted MTG Lord of the Rings card signed by actor Sean Astin, who played the character on the big screen.
Blondebrat624 reports that "Sean said this was his first card he had seen like this, and ours was the first ever to be signed by him!" after meeting him at Mississipi ComicCon.
MtG Lord of the Rings is based on the original works of JRR Tolkien rather than the movie adaptations by Peter Jackson, so the connection between this Samwise and Astin's Lord of the Rings character is indirect. Even so, Wizards of the Coast used fan nostalgia for the films in its marketing, notably a series of video adverts featuring Elija Wood, the actor who played Frodo Baggins.
The Lord of the Rings MtG set is packed with alternate art treatments, not to mention the multi-million-dollar One of One Ring card. We can only imagine that Legendary creature cards signed by the Lord of the Rings cast will start to attract collector attention as well.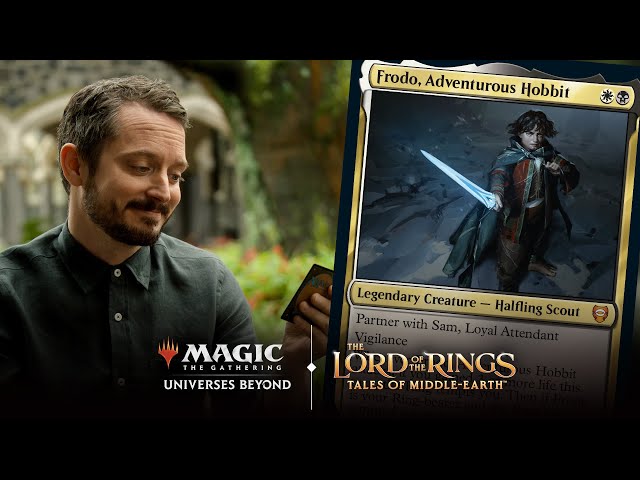 The Lord of the Rings set can't be used in your Standard deck, but it's fair game for MtG Commander – in fact, Mirkwood Bats and Orcish Bowmasters look so brutal they're being considered for bans by the Commander rules committee.
If you want to pick your next multicolor commander, contributor Joshua Clough put together an essential guide ranking all the different Aragorn cards released as part of the set. If you're more of a digital-first player, our guide to MtG Arena codes will let you download some booster packs for free.