The Pokémon Trading Card Game company is running a community collection contest, inviting fans to submit photos of their favorite Pokémon card collection. The community gets to vote on the best collection, and submission #354 – 44 different copies of gawky fish Pokémon Stunfisk – keeps appearing on the rotunda of "hottest entries".
Sadly there's no text attached to entry #354 so we can only speculate why the owner built this collection. Stunfisk doesn't feature on any particularly rare Pokémon cards, nor the best Pokémon cards, and it's just not that popular as Pokémon go. It is, however, a dumb-looking fish, which is a solid basis on which to build an attachment.
Round one of four of the contest is open until 8am July 21 for fan submissions. Only fans from UK, Germany, and France can submit a photo, but anyone can vote up to twenty times per day. Wargamer has tested the system, and it's perfectly possible to vote twenty times for the same entry, if one wanted to arbitrarily boost this fish's score and keep it on the "hottest entries" rotunda to confuse more people.
With prizes for the round winner including a Pokémon Scarlet & Violet Elite Trainer Box and Pokémon booster box, you've little to lose by entering.
Stunfisk's cards have alternately depicted it as a Fighting type Pokémon that uses Lightning energy, or a Lightning type Pokémon that uses Fighting energy. This old video by PTCGradio explains some of the interactions that generates: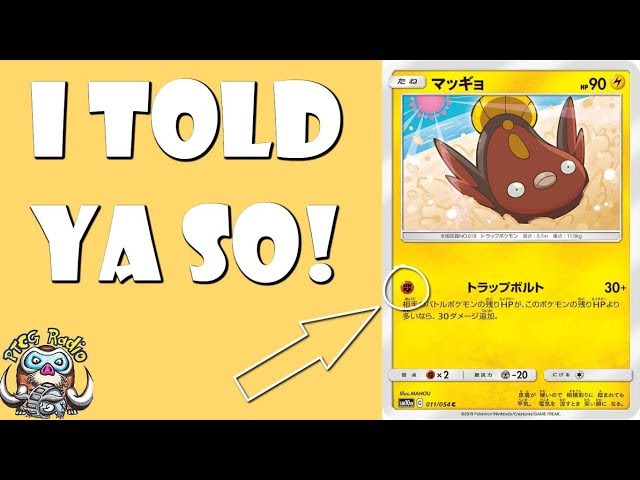 There's another Pokemon competition still running until July 10, to win a bundle of Sword and Shield booster boxes, and that one's open to entrants from around the globe – best of luck!