Continuing the flow of reptilian reinforcements for the Warhammer Age of Sigmar Seraphon army, Games Workshop has revealed another big dinosaur unit for the mystic lizardmen: a hulking, fire-spitting salamander named the Spawn of Chotec.
Shown off in an article on GW's Warhammer Community site on Monday, this big, spiny lad seems to be a living artillery piece, capable of belching out high-damage, fiery projectiles over a mighty 24-inch range thanks to the assistance of three skink "Acolytes", who tell it where to shoot using magical laser targeting staves. Yes, really.
There's also a, er, 'sizzle' trailer revealing the new kit – you can watch that below.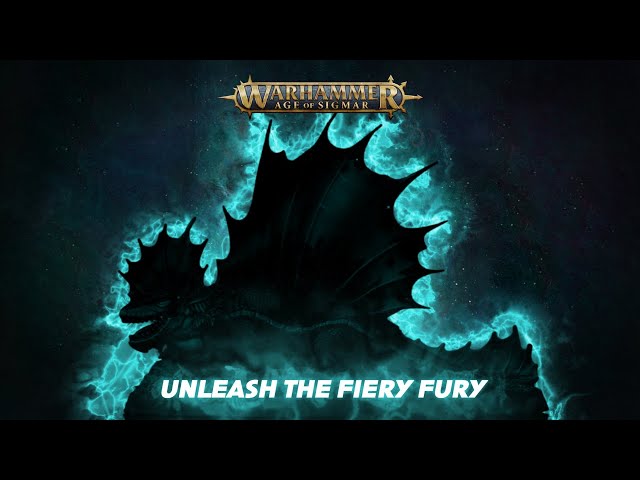 It's GW's latest new model reveal in an expanded range for the Seraphon Age of Sigmar army, first announced during the firm's January 27 preview stream for the Las Vegas Open tournament. On stream, GW unveiled updated models for the classic Slann Starmaster and Saurus Warriors units, as well as all-new skink cavalry the Raptodon Chargers and Raptodon Hunters.
The following week, we were treated to another long-awaited model refresh, with the reveal of a brand new Seraphon Astrolith Bearer.
GW's pictures suggest the Spawn kit will come with the large, scaly main event, plus three skink handlers – one of whom can carry a totem or banner of some kind (we don't yet know what that does, mind). GW hasn't yet shared a release window or prices for this, or any of the other new Seraphon kits.
Apart from firing over a decent range, the Spawn of Chotec's Fiery Maw: Glob of Flame Acid attack, previewed in Monday's WarCom article, applies a turn-long debuff to the target's subsequent armour saves, as long as it does even a bit of damage to the target.
For our money, this makes it seem most useful as a force multiplier – softening up a high value target, ready to be pummelled by further attacks – although GW's reveal also hints at another, unannounced attack profile to deal with "foes who stray too close", so it might have more than one string to its bow.
If you're looking to bolster your Mortal Realms forces, it's worth catching up on GW's recently announced Age of Sigmar Regiments of Renown bundles – or else check in on the latest Warhammer The Old World news. Gridiron fans should definitely read our Blood Bowl 3 review, out today.
For all things GW sci-fi, try our guides to the latest Warhammer 40k codex releases, the latest on the upcoming Warhammer 40k 10th edition, or our encyclopaedia of Warhammer 40k factions.