Warhammer Age of Sigmar's Stormcast Eternals and Orruk Warclans battletomes will finally go live for pre-order this Saturday, September 11, accompanied by two new model kits each for the Stormcast and Kruleboyz, warscroll cards and tokens, and six custom dice sets.
Keenly anticipated by players since the release of the Dominion box set and Kruleboyz Orruks faction – and delayed from their original August release window by GW's printing logistical troubles – these will be the first new faction rulebooks for Age of Sigmar since the Soulblight Gravelords battletome dropped in May. The new Stormcast book focuses on deepening the thematic options and Stormhost rules – while the Orruk Warclans' debut battletome builds structure and synergies between the Kruleboyz, Ironjawz, and Bonesplitterz Orruks, adding new Waaagh! rules.
Going to pre-order alongside the books (which – say it with us now – 'are available in standard and collector's editions') are four of the previously revealed post-Dominion model kits: for the Stormcast, the Knight-Judicator and Stormstrike Chariots; and, for the Kruleboyz, the Breaka-boss on Mirebrute Troggoth, and Beast-skewer Killbow.
As a special treat, GW is also releasing sets of warscroll cards and gameplay tokens for both sides, as well as six brightly-coloured new dice sets: one each for the Stormcast and Kruleboyz, and one styled for each of Age of Sigmar's four Grand Alliances.
For the Stormcast Eternals players, there's another little surprise from this Saturday's pre-orders, too: the Lord-Arcanum on Gryph-charger and Evocator Prime character models will now be on sale as a two-model kit, called the Masters of the Sacrosanct.
These magic-focused hero units were previously only found in the Soul Wars starter set (or in a past issue of the Mortal Realms partworks magazine).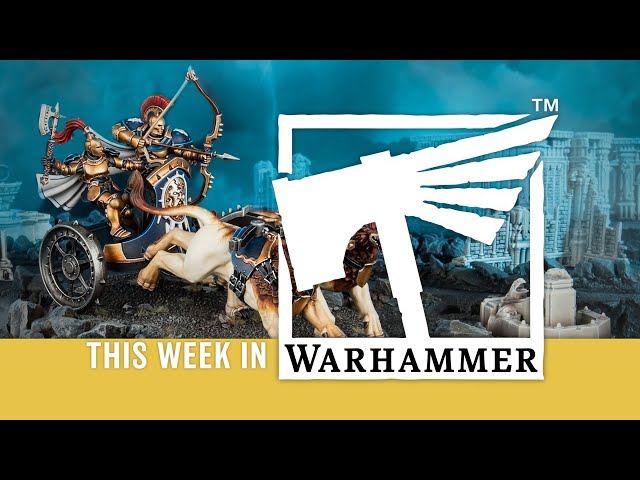 As ever, we won't know exact prices for everything until pre-orders go live on GW's webstore – but the Battletomes, in line with previous books, should cost $40 / £25.
Fan of all things green? Warhammer 40k's Orks codex is up for pre-order now, along with the new Orks Combat Patrol box.
Fancy reforging yourself as one of Sigmar's finest? Better read our Stormcast Eternals army guide first. Or set your sights broader and explore all the Age of Sigmar armies, first.