Baldur's Gate 3 developer Larian Studios has outlined plans for BG3 patch 2, and the roadmap includes bug fixes and fan requests in equal measure. A Steam community update post from August 29 says to expect "better closure" for your Baldur's Gate 3 companions in the game's finale, improved performance in Act Three, a way to change your Tav's appearance mid-game, and the ability to remove Baldur's Gate 3 co-op members from your campaign.
Larian explains the epilogue of Baldur's Gate 3 was originally kept short "because we were afraid the ending cinematics were becoming too long and would detract from the epicness of the experience". "But clearly, not everyone agrees with us!", it continues. By popular demand, it seems, everyone in your Baldur's Gate 3 party is getting a greater send-off.
It seems Karlach will see the most significant re-writes. Larian promises everyone's favorite Baldur's Gate 3 Barbarian "a more fleshed-out ending". "It's fiery, poignant, and gives her the ending she deserves", Larian adds.
This was one of many fan requests that appeared online after the Baldur's Gate 3 release date. Two other highly popular demands – removing friends from a co-op party and changing your appearance mid-adventure – are also on the way.
Both seem tied to a new feature Larian is calling 'Withers' Wardrobe of Wayward Friends'. Larian says the feature should launch "very soon", but its effects may not all be present at launch – there's no ETA on the new customization options at this time.
Similar to patch 1 (which fixed over 1,000 bugs) Patch 2 will also feature additional fixes and quality-of-life changes. Larian seems to be narrowing its focus to Act Three, which is set in the DnD city of Baldur's Gate itself. "We know that Act Three's performance isn't as good as the first two acts", Larian says, "but the good news is that Patch 2 is bringing major performance improvements to the entire game, but more specifically to Act Three where you'll feel it the most".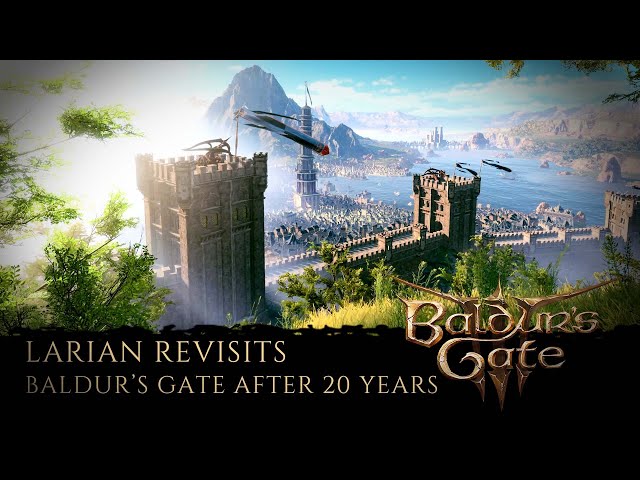 There's no clear release date for Patch 2. We were previously expecting it to be ready for the PS5 release date on September 6, but Larian says it'll be working on the patch "throughout September", meaning this might not be the case.
"Baldur's Gate 3 means so much to a great deal of you, and in turn that means the world to us", Larian says in Tuesday's community post. "We love this game and we're not done with it yet. We welcome your feedback, your threads, and also your words of encouragement."
There are still plenty of Baldur's Gate 3 builds and Baldur's Gate 3 romances to test out before the new patch arrives. We can advise you in all areas, whether you need tips on Baldur's Gate 3 skills, Baldur's Gate 3 feats, or even how to play Dungeons and Dragons.