The next expansion for Hearts of Iron 4 was finally fully revealed last week, with publisher Paradox Interactive releasing a teaser trailer for the game's next, Soviet-themed DLC, No Step Back. But this won't be the last expansion for the WW2 grand-strategy game. In a dev diary posted yesterday, Paradox says it has more Hearts of Iron 4 DLC in the pipeline, and doesn't plan to stop expanding the game "any time soon".
As explained in the dev diary, future expansions will be smaller in size than previous DLCs, taking the form of country packs, patches, and free updates, that add flavour to the game through minor additions, rather than introducing wholesale mechanical changes. They will be similar in size and function to last year's Battle for the Bosporus DLC and 2017's Death or Dishonor, focusing on specific regions or themes.
The game's development team currently have Scandanavia, the Middle East, and South America in mind for future releases, along with other ideas. They expect to also tweak existing mechanics, such as peace conferences, and will reportedly be reworking Italy in the future (a much-requested tweak by players).
The dev diary suggests that shifting focus towards small country pack DLCs makes it easier to tackle the game's existing issues, but the development team are also keen to improve the game's presentation to new players, admitting its current tutorial insufficiently introduces the grand strategy game's complex systems.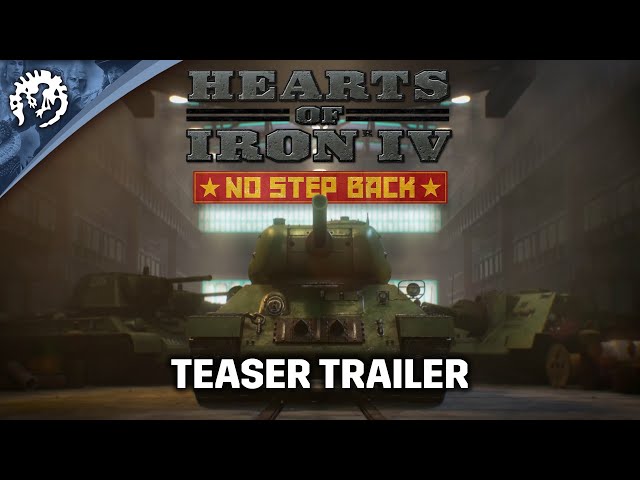 While it makes clear that these plans are open to change in the future, it does emphasise that creating large expansions, which introduce new mechanics, is increasingly hard for a game of Hearts of Iron 4's age, and sounds committed to this smaller-DLC focus.
It also mentions that several developers who worked on ancient grand-strategy game Imperator: Rome have joined development on Hearts of Iron 4, following Paradox's announcement last month that work on Imperator would stop for the foreseeable future.
In the meantime, Hearts of Iron 4's next DLC, No Step Back, will focus on the Soviet Union and Eastern Front, while making big changes to the game's land warfare and logistics system.
We've already had a peek at the upcoming supply system, some of the major reworks being made to the Baltic states, and Poland's bonkers alternate-history paths, but this latest dev diary also suggests big changes are coming to the Soviet tree, which is being billed as one of the most ambitious trees, in terms of size and player choice, in the game.
No Step Back will launch alongside the free 1.11 Barbarossa update. No release date has been announced.
Can't wait for the Soviet rework? Check out our guide to the best Hearts of Iron 4 mods or our DLC guide, to find what else you can add to your war effort.