The MtG MagicCon Barcelona festival has an unexpected visitor: for one night only, former Lord of the Rings actor Elijah Wood will perform an all-vinyl DJ set to an audience of Magic the Gathering fans. Wood will perform alongside his friend Zach Cowie as the DJ duo Wooden Wisdom between 10pm and 2am on Saturday, July 29, at an as-yet unrevealed "offsite, beach venue".
Tickets cost $38 (€35) and come with one drink and two copies of the Tranquil Thicket MtG card with a special MTG Lord of the Rings alternate art treatment. The party is ticketed separately from entrance to MagicCon, and is restricted to adults aged 18 and up. Wooden Wisdom's set will last for 90 minutes.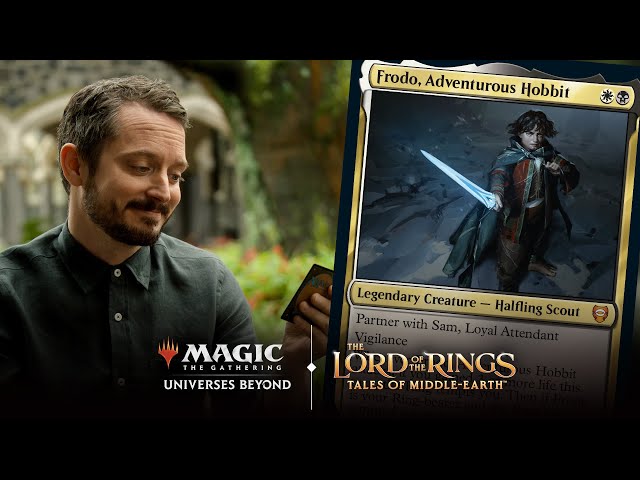 Magic manufacturer Wizards of the Coast's most recent MtG set adapts JRR Tolkien's fantasy epic Lord of the Rings. Wood played the story protagonist Frodo Baggins in Peter Jackson's film adaptations of the book in the early 2000s, and remains the face of the character for many people. He's appeared in several promo videos for the Lord of the Rings magic set.
Wood and Cowie have toured together as Wooden Wisdom for over a decade. The duo specialise in all-vinyl DJ sets using 45 records. Check out this YouTube video by Monterey Rock from a show at Monterey City Fest in 2014 to get a feel for their sound: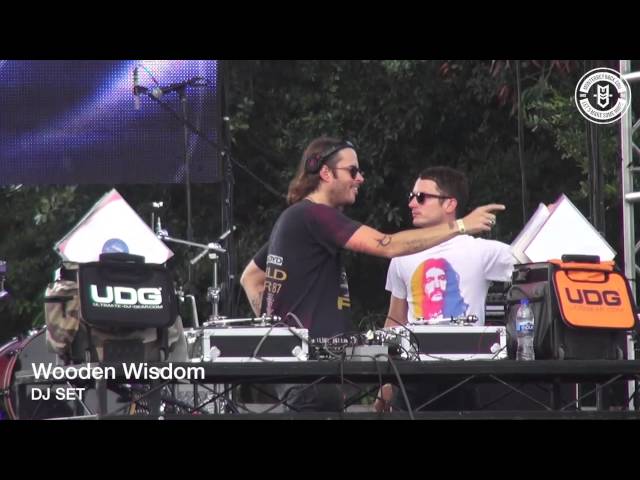 MagicCon is an official convention, with panels, cosplay, and tournaments. MagicCon Barcelona is the first to take place in Europe.
If you're an Elijah Wood fan and you're intrigued by this card game and want to know more, we have a guide on how to play Magic the Gathering that could get you started.
If you're already a fan, we've been following the recent Lord of the Rings set intently, from ranking the best Aragorns for Commander, highlighting an infinite combo you can pull off in the Limited format, keeping track of the price spikes of cards from the set as well as fan disappointment for the low value in the recent Lord of the Rings MtG Secret Lair.
If you're a Magic fan who prefers a night in with the computer to a night out watching a DJ, we have a guide to MtG Arena codes to give your digital collection a free boost.