Warhammer 40k's upcoming Black Templars codex supplement and 'launch box' will be accompanied by new, Primaris-scaled versions of the space marine chapter's classic Sword Brethren elite marines, Games Workshop all-but-confirmed when it revealed the Codex's cover artwork in a Warhammer Community article on Monday.
The artwork prominently shows a Black Templars Primaris Space Marine, wearing the red and black shoulder pads of the chapter's Sword Brethren veterans – which the article text then deliberately highlights, effectively confirming that Primaris Sword Brethren models (and rules) are on the way. It's the second classic Black Templars unit that GW has announced is getting a plastic makeover, to coincide with the faction's first dedicated codex since 2005 – joining the Primaris Emperor's Champion model revealed on August 9. Both units were previously only available as finecast resin miniatures. We don't yet know whether both will be included in the promised Black Templars launch box – but it seems highly likely.
And the presence of Sword Brethren begs the question of how the revamped Primaris Black Templars will integrate the chapter's unique Troops unit, Crusader Squads – large clusters of mixed-ability firstborn Space Marines, led by a single Sword Brother.
The codex artwork shows Primaris Intercessors, Assault Intercessors, Bladeguard Veterans, and what appears to be a Reiver – but nothing that looks like an Initiate or Neophyte (the two types of frontline marines in Crusader Squads).
Among the Black Templars space marines, the Sword Brethren are a cadre of battle-hardened veteran fighters, typically spread out among battleline Crusader Squads.
But these mixed squads don't fit well into the Primaris marines' doctrine of regimented, single purpose units – so Templars players have long suspected that, if the chapter got a reboot, the 'Sword Brother + Crusader Squad' concept would need to be tweaked to fit the Primaris era.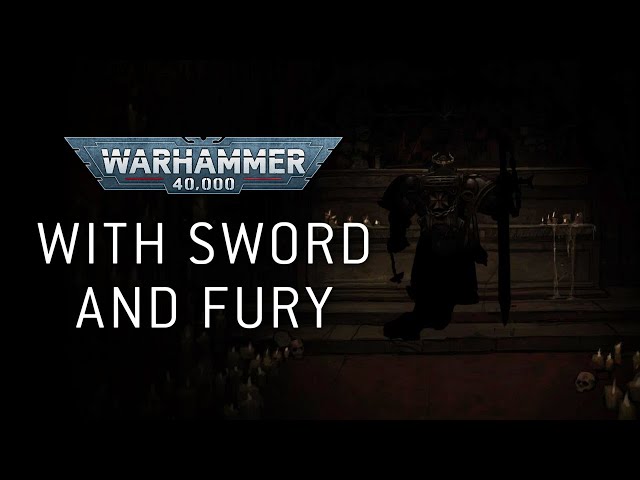 What's more, the Crusader Squads themselves have never had a dedicated model kit, with Templar fans instead 'kitbashing' them from Tactical Marines and Space Marine Scouts – so it's not yet clear whether this new wave of Black Templars models and rules will introduce some type of Primaris Crusader Squad, or simply dump them entirely in favour of generic Intercessor troops. Monday's reveal article gets us no closer to an answer here.
However, it's worth noting that this is the second Monday in a row that GW has released new Black Templars information – so we could be forgiven for expecting to hear a little more on Monday, August 23…
In the meantime, there's exciting news in Warhammer 40k's tabletop RPG, with the new Wrath & Glory expansion, Redacted Records, launched on Friday.
And its fantastical sister TTRPG, Age of Sigmar: Soulbound, has just announced an upcoming sourcebook based in Ulfenkarn, the setting of Warhammer Quest: Cursed City.