It's been a little over a week since Games Workshop announced it was dropping a new edition of the hit Warhammer 40k-variant skirmish game Kill Team, and the launch box Kill Team: Octarius is still weeks away from gracing our tables. We don't even know what all the new stats mean yet.
But that hasn't stopped Kill Team fan and graphic designer David Cruz (alias Dovahkruz) designing his own customised datacards for individual Operatives in the new game, adding in the new in-game information as it comes in. As of now, the cards feature a custom portrait; icons for Staunch, Combat, Marksman, and Scout specialisations; full unit and weapon stats; columns for abilities and unique actions, and cute little shape markers on the movement stat, to match up with the new symbol-based movement gauge system.
Shared in the 'Warhammer 40k: Kill Teams' Facebook group over the weekend, his 'Skirmisher' custom cards will be Tarot card-sized (72mm x 121mm), and available to download as a digital file, which you can then customise with your own Kill Team's stats and details.
Cruz plans to make the standard card designs available for an unspecified donation on his Ko-Fi funding page – but he's also making 'faction skin' variants for each of 40k's armies, which will be available on commission.
Cruz, who lives in Veracruz, Mexico, has been designing player aids for Warhammer for a couple of years as a side project, he tells Wargamer.
"When I was learning how to play 40k 8th edition and Kill Team 1.0, I thought the datacards did not deliver the info in a very pleasing way," he explains.
"So, as a graphic designer, I said 'I could make these look nicer, with eye-catching elements'."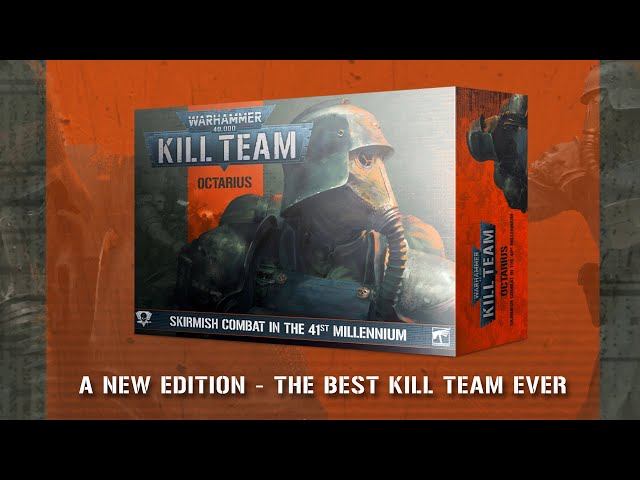 And, after producing multiple variant designs for the first (2018) edition of Kill Team, he's so pumped for the next iteration of the game that he's designed the Skirmisher cards before the ruleset and stats have even been fully revealed.
"I really enjoyed Warcry, and I always thought that Kill Team 1.0 was a bit 'overloaded' with phases and stuff that didn't feel like a skirmish game," he says.
"So hearing that this new KT is going to be a completely new game, and a bit like Warcry, makes it a win for me! Can't wait to play it!"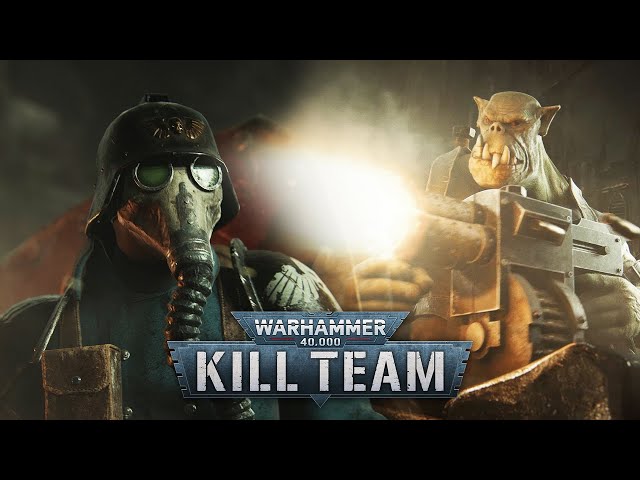 Games Workshop announced the new edition of Kill Team, and its Octarius launch box, on Saturday, July 10, and has since revealed more details about its bespoke rules, movement system, new stats, and more.
The Kill Team: Octarius box set, which features kill teams from the Astra Militarum's Death Korps of Krieg and Ork Kommandos, as well as ork-themed scenery, and the new game's rules, tokens, and movement templates, will go to pre-order in August 2021, according to GW.
Kill Team has gone through four different iterations as a variant of Warhammer 40k, but this new edition is its second outing as a fully-fledged, standalone game – and apparently its most divergent ruleset from the core Warhammer 40k system.
The previous 'first' edition launched in 2018, and has several expansions, most recently Kill Team: Pariah Nexus, in 2021.
Curious about the other big news in Warhammer land? Probably best check out the latest Warhammer+ details, and find out what's included in Games Workshop's upcoming Warhammer streaming service and VIP programme.