Baldur's Gate 3 is having a cracking launch week. The DnD game released from early access on August 3, and not only is it the week's top selling Steam game by revenue, it also boasts a truly impressive player count. On Sunday, in fact, Steam Charts shows it attracted 814,466 concurrent players, making it the second most played game that day. Baldur's Gate 3 beat out such big hitter PC games as Dota 2 and Apex Legends, and was only second to the unstoppable beast that is Counterstrike: Global Offensive.
Compare those figures to Larian's previous cRPG, Divinity Original Sin II and we can imagine the Larian devs are popping champagne right now. Baldur's Gate 3 has brought in ten times the audience of Divinity 2 upon launch, which despite stellar reviews, has a highest player count of 90,000. It's also good news for Hasbro, whose CEO expects the game to make more for the company than a decade of movies.
Of course, the stunning success can partly be chalked up to the big name draw of the DnD brand, and being a sequel to one of the best dungeon crawler CRPG games of all time must help, but Larian certainly deserves some praise for making – to quote Wargamer's Mollie Russell – the best DnD game ever made. Check out our Baldur's Gate 3 review to find out why we're so enamored with this title.
That's the story for PC, but it looks likely to hold true for other consoles as well. The Baldur's Gate 3 release date for PS5 is not until September, but it's already the number one best-selling pre-order on Playstation Network in the US.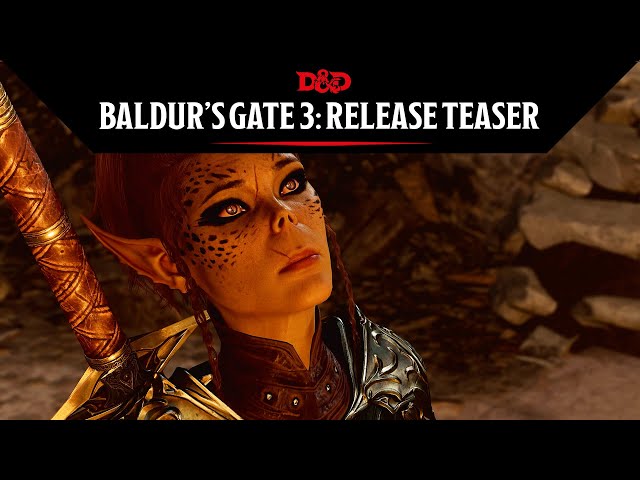 Baldur's Gate 3 is a truly enormous game, and our team's been hard at work, venturing through its world to bring back helpful tips to make your quest run more smoothly. If you want to know more about the nuts and bolts of the game, our guides to the best Baldur's Gate 3 feats or Baldur's Gate 3 classes may help you excel.
If you need a who's who, we have guides to specific Baldur's Gate 3 companions, like Astarion, Shadowheart, and Lae'zel. And if you want to just skip straight to the smooching, there's a guide for that too! On Baldur's Gate 3 romances.